Tub & Tile Restoration
Bath Glaze of LaCrosse specializes in restoring the beautiful, brand new finish to your tub and Tile. While replacing your bathtub involves not only the cost of a new tub, but the added expense of replacing wall and floor tile, wall board, plumbing and hardware; refinishing your existing bathtub is the most economical way to revitalize your bathroom and quickly transform your tub to a factory new finish.
At Bath Glaze of LaCrosse, we utilize Acrylic Urethane system which is a remarkable time-tested method that has been developed specifically for bathroom refinishing. The compounds that are used with Acrylic Urethane actually fuse to and become part of the original surface . This process then ensures the most protection against impacts, stains and chemicals, providing you with years of reliable service.
Another advantage of using Bath Glaze of LaCrosse for your refinishing needs is that we can refinish your bathtub and ceramic tile or fiberglass wall surround together at the same time. This service offers you the most economical method to quickly upgrade your bathroom with a minimal amount of downtime. With Acrylic Urethane you will eliminate the need to re-grout or re-caulk which means less work for you!
You owe it to yourself and your family to consider Bath Glaze of LaCrosse for all your bathroom refinishing needs… Call us today!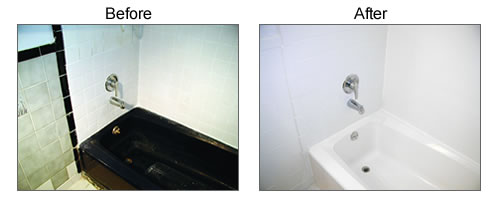 Contact Us Today!
For additional information or to request a quote please contact us.
P: 608-498-5846
E: info@bathglazeoflacrosse.com

---
Find BGLAX on Facebook
---
Payment
Bath Glaze of La Crosse accepts payment by cash or check.
---
Accreditation
We are an accredited business with the Better Business Bureau.